Odoo 12 A Mature Business Management Software! With the evolution of digital technology in our lives, our business processes are clearly evolving. Paperless going, sending e-mails every minute … today we run more than 20 years and more tasks!
Nowadays, an integrated business management software is required to keep track of the flow and be part of the competition. I remember that one of our customers said that they could not face their partners because of a lack of a good management system. Business processes slowed down production compared to competitors.
Odoo 12 A Mature Business Management Software
Today, we are proud to offer you a mature management system that can save you more time! Our R & D team has worked hard at the end, making all the details that make a big difference. Whether these features are about execution speed or usability, we can say that the Odoo 12 has reached perfection!
Let me introduce some important changes to the Odoo 12. You can find details of Odoo 12 on the Release Notes page.
New Panels to better understand the data.
Learn immediately about the sale or financial health of your company! With the new layout of data, you'll have a look at the latest KPIs directly when opening the app.
This dashboard works like a special report where you can compare data from different periods and see the progress of your business. For example, in the Inventory application, your dashboard gives you average cycle times and gives information about the incoming and outgoing value in stock. In the CRM application, you'll see the Earnings / Loss ratio of your opportunities at a glance and the media your potential customers come from.
Thanks to all activities, it's easy to track your business activities: chart, pivot data, cohort.
Better Barcodes, Faster Processes
In terms of inventory management, Odoo 12 has it all!
With the new barcode application, employees can handle their selections much faster.
Furthermore, the user interface (UI) has been reviewed as being perfectly adapted for mobile use. Makes it easy to scan multiple and serial numbers, even if you're stuck between two shelves in the store! Managing products in different repositories is easier with Odoo 12 than before.
And that's not him! Special attention was paid to the production process. Even with large gloves, work orders can be easily processed using a barcode scanner. A detail that makes a difference for the production team by gaining valuable seconds in every step!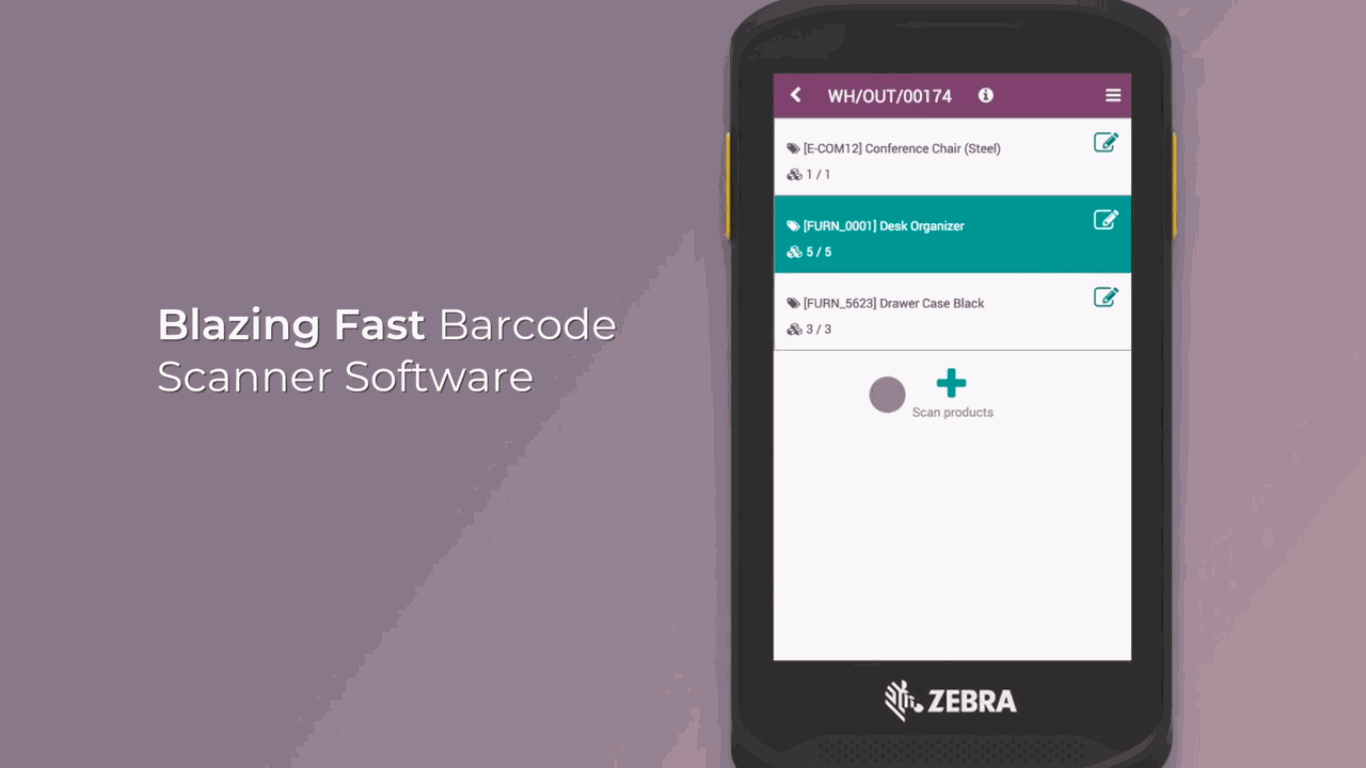 Manage all your files with the new application: Odoo Documentation
Even if you're paperless, it doesn't mean there are others. Some of them continue to send their bills by post (we've found another solution for them, see the Blog's Accounting section) and compels customers to archive them, which either takes up space or forces you to crawl and classify you from the outside. Server (hello special access, goodbye worth extra time)! Apart from using Odoo Documents, you are not yet out of the forest.
With Odoo Documents, you can easily share, send, categorize, archive scanned documents, and create business documents, such as vendor invoices, vendor refunds, tasks, and electronic signatures. (more revenue in future releases).
According to the files, Odoo PDFs documents, images, documents, video and manages manages.
Odoo Documents like any Odoo app is also integrated into the system with Sign, Project and Accounting applications! You can request a signature on a file via Odoo Sign or automatically encode a supplier's contact information from their invoices and save them in the system. A picture is worth a thousand words, watch yourself by watching the video on Odoo Documents.
Easily show all your products with the new Product Configurator
The strength of the local features of Odoo eCommerce, the soils in the back-end system with many improvements!
How? The web site's visitor configurator is integrated into a time-saving back-end system that makes it easy to create an order! Get rid of the infinite lists of products with a large number of variant combinations and choose the features you need to configure them from the sales order!
When configuring products, you can easily exclude combinations of values ​​(eg non-colored XL bike).
Product Configurator itself is also improved! You can work infinitely with the options available in your cart. When an option is selected, you can connect another product and it is automatically added to the list of available options. For example, if you select the Child seat from the Available option, you can have the child protection equipment appear in the option list.
In addition, custom values ​​can be optionally set as optional, to manage full-featured products with tons of attributes.
Multi-website to boost your revenues
What you've dreamed about for months is now reality: a full-featured multi-website system in your favorite integrated management system. This opens up a wide range of possibilities,  diversification and customer segmentation for your business. A multiplied audience and boosted revenue are now just a few clicks away!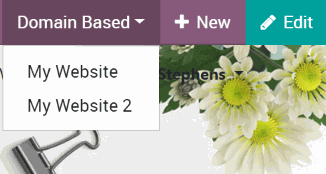 As of Odoo 12, each website can now work in a fully independent way, with its own branding, domain name and content: header & footer, pages, languages, products, blog posts, forum, slides, events, live chat channels, etc.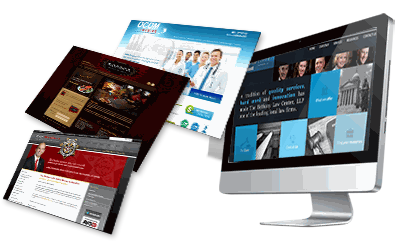 Easy accounting like "A,B,C"
Nice new features have been developed in order to ease the business flow of accounting.
We all know that accountants receive many paper invoices every week and need to scan it one by one in order to create one pdf file per invoice. Again, this is time consuming.
With  Odoo Documents the flow is automated! Once the "Scan to email" button is pressed on your machine, you receive a single pdf file containing all the different invoices in the system. In a click, split the document per supplier. A great feature based on OCR (Optical Character Recognition) helps you to speed up the encoding of each information in the system.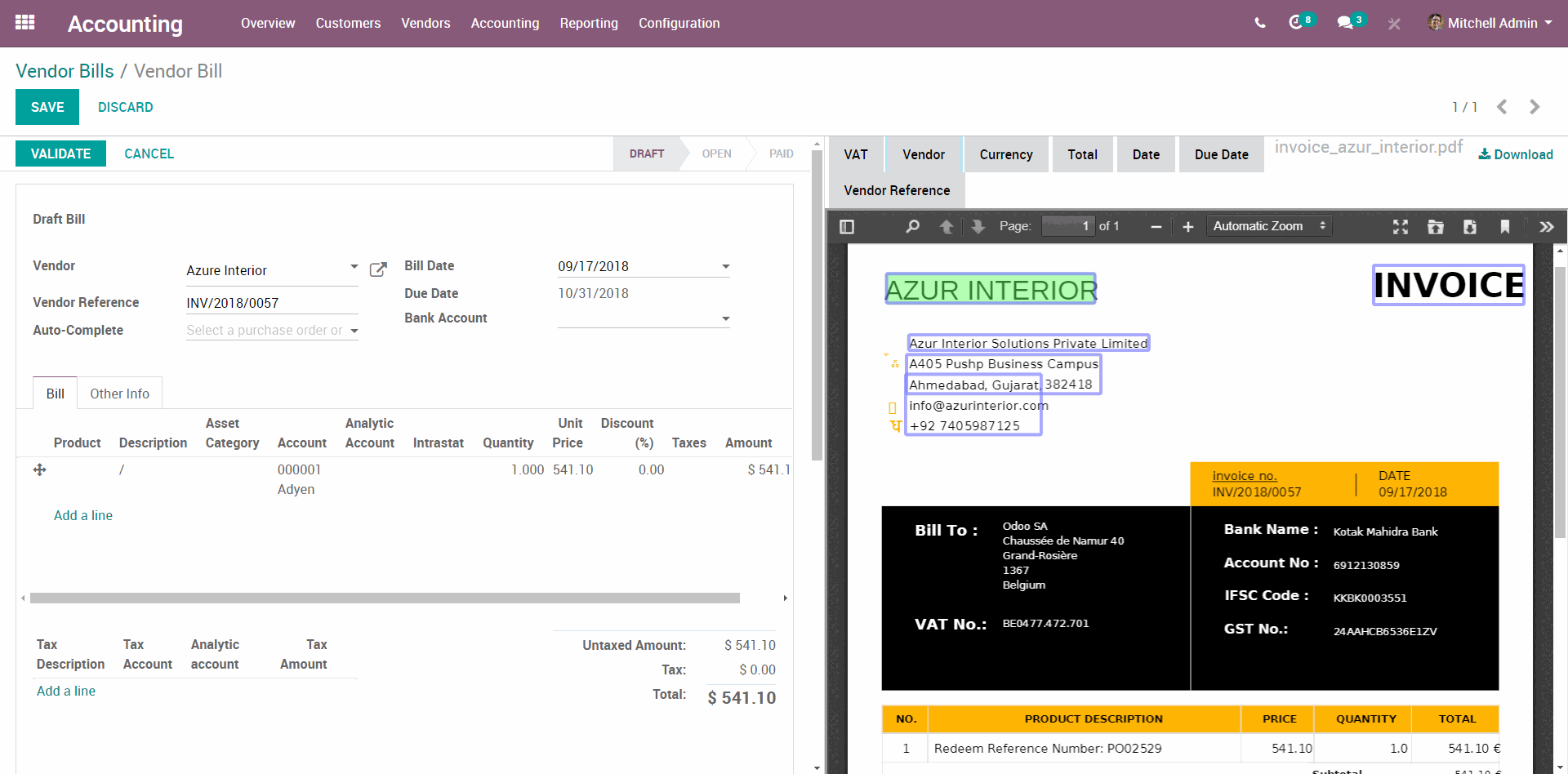 It goes even further, the system memorizes what you did with a previous supplier invoice or purchase order and uses it to replicate the same actions for the upcoming documents coming from the same supplier. Again, a time-saving feature!
Another noticeable change is the In-App Purchase feature to send your invoices and reminders. Once your invoice is ready to be sent, you have to option to send it by e-mail (the system does it for you), to print it or to send it by post mail for an extra cost! For the latest, your invoice will be printed, put into envelope, stamped and send by a third part supplier! No need to print and spend time on these administrative tasks!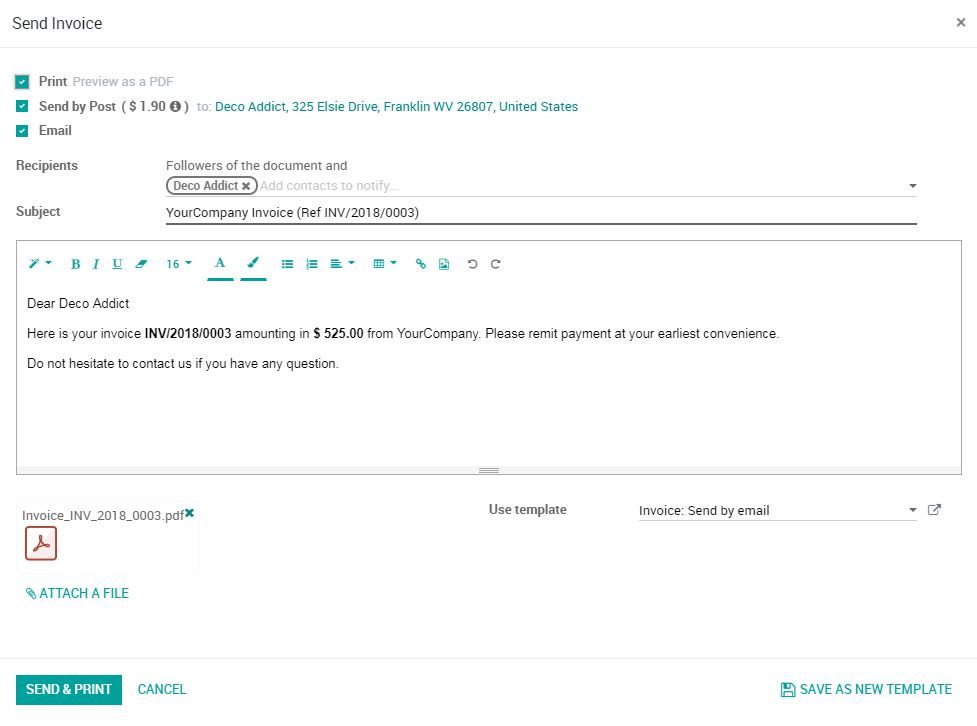 Other great features have been develop to ease the accountant's job, such as the Predict Vendor Bill accounts (the system will try to predict vendor bill accounts based on history of previous bills) or the management payments compliance.
Reports of your choice
The Studio application has some improvements of its own too! Thanks to the new report designer you can customize your reports in a few clicks, literally! Either you create a brand new report, or start from one of Odoo's templates. The choice is yours!
Improving Performance and Robustness
Here's the techie part! 😉
Our R&D team has worked on speed too! Odoo 12 is faster and response time has been reduced thanks to a great performing system for activities such as making a search with many filters, even on a very large database.
Some details have been changed, which makes the system even more robust. The end-user can't delete important data and so it avoids them to break down their own database (e.g. categories for "next activities" are un-deletable).